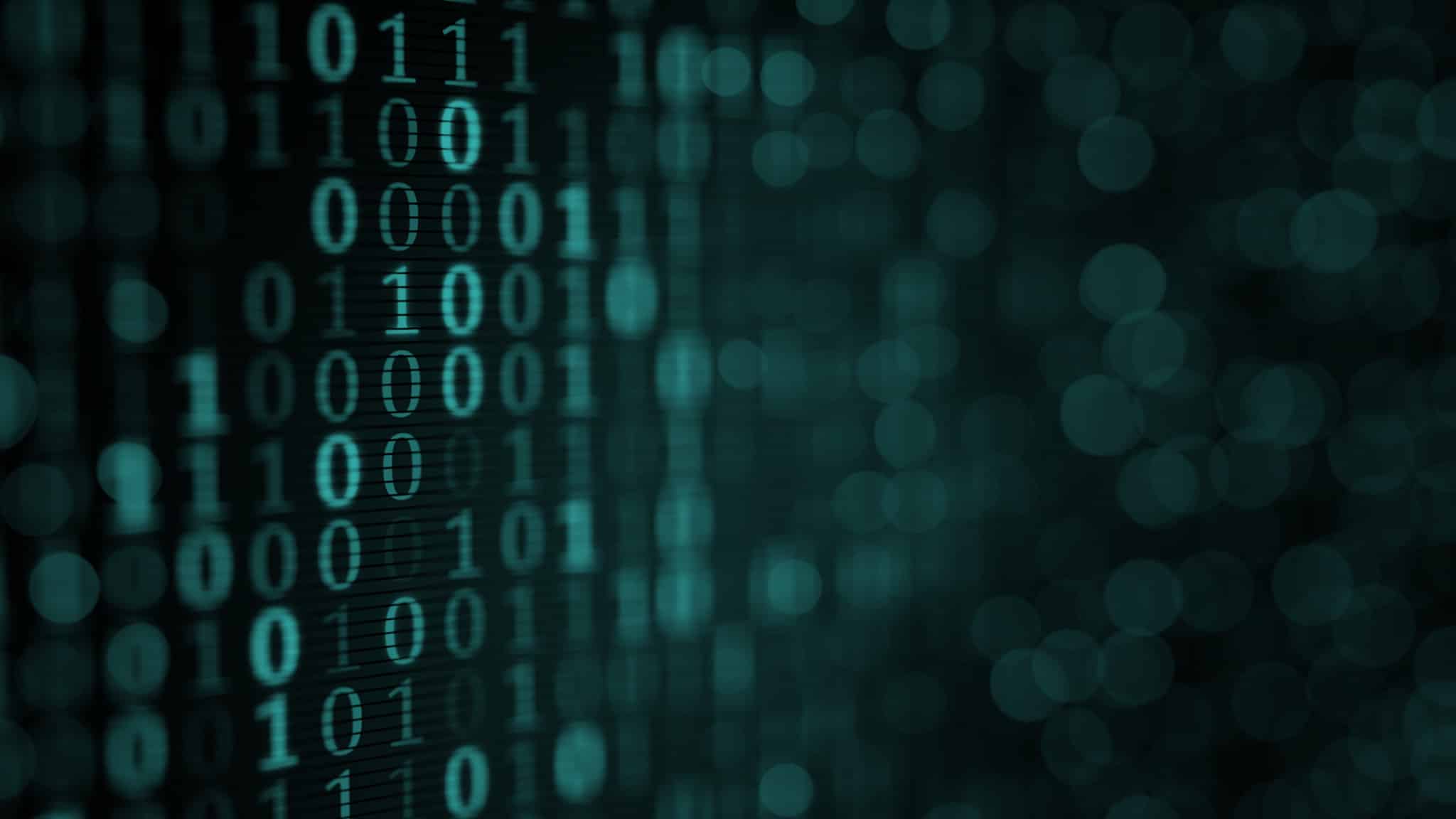 European Publishing Congress 2022

The European Publishing Congress takes place on June 19th to June 20th, 2022 at Palais Niederösterreich in Vienna . Media managers, editors-in-chief, designers, digital experts and strategists from Europe's media houses come together and discuss about the future of the media industry.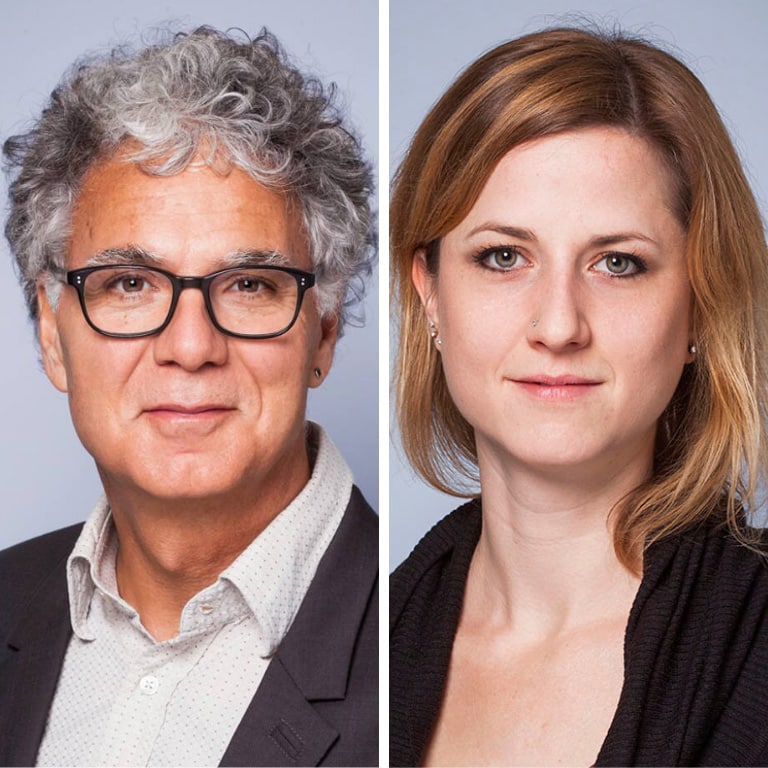 Martin Vetterli, Anne Seeger
Deputy Editor-in-Chief, Deputy Art Director
"Beobachter"
Switzerland

---
European Magazine of the Year
Report, advise, move in Zurich
The "Beobachter" has no subscribers, but 200,000 members, explains deputy Editor-in-Chief Martin Vetterli. Long before the internet, the Swiss magazine already saw itself as a community model – even if it was not called that at the time. In addition to journalism, the "Beobachter" offers a lot of advice – even by phone and long since also online. For example, with rental issues or a pending divorce. The books complement many a private library. And the aid organisation SOS Beobachter actively supports people in need. The magazine stands above everything as a kind of link that even offers investigative journalism alongside consumer stories. In the new orientation that is now imminent, "moving" will be added as a third pillar this year in addition to "reporting and consulting". Model cases are planned as well as training and further education courses. "The goal is to offer help for self-help", declares Vetterli. And for the magazine, it's about nothing less than reinventing itself again and again. Because the Swiss don't want to stand still. Martin Vetterli and Deputy Art Director, Anne Seeger, explain the fundamental repositioning of "Europe's Magazine of the Year" and their understanding of the role of a forward-looking magazine.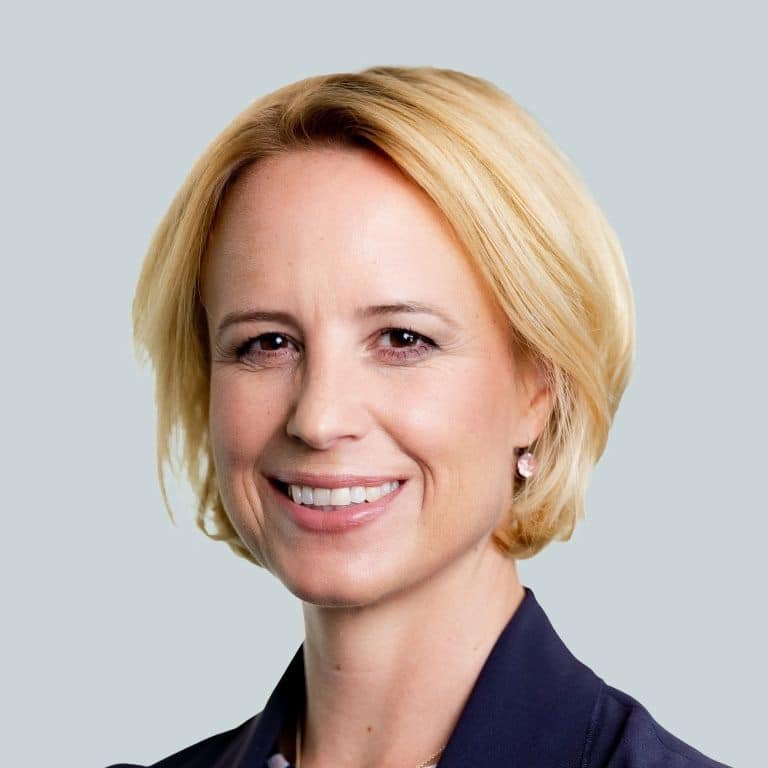 Julia Becker
Publisher
Funke Mediengruppe
Germany


---
Keynote
Media in the war of opinions
Julia Becker explains why we need good journalism more than ever in her keynote speech at the opening of the European Publishing Congress 2022. Julia Becker is publisher of Funke Mediengruppe in Germany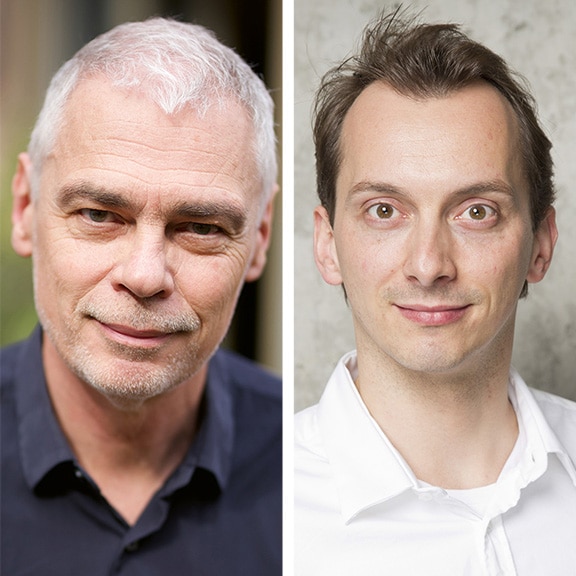 Manfred Sauerer, Christoph Mayer
Editor-in-Chief, Partner Schickler
"Mittelbayerische Zeitung", Schickler
Germany

---
Case 1 Paid Content
The unique data project Drive
Dpa, APA, Schickler and 17 regional German and Austrian newspaper publishers jointly analyse what drives digital subscription sales. They specifically share what information they collect about the users of their news sites and apps. For example, about the importance of user loyalty. A ten-minute increase in usage time per week increases the probability of a subscription by a factor of 130. The risk of termination is thereby reduced by half. Or: Only 5 (!) percent of digital users are also potential subscription customers. The rest, i.e. 95 (!) percent are "flybys" or so-called non-engaged users, who bring no business in the reader market. Christoph Mayer, Partner at Schickler, and Manfred Sauerer, Editor-in-Chief of the "Mittelbayerische Zeitung" from Regensburg until mid-February, explain what the Drive Partners have found out about the subscription ordering process, which content converts particularly well, and which exciting tests and experiments are currently underway. He and his newspaper have been Drive Project Partners since the beginning. In addition, they report on two very current projects - the personalisation of news sites and the personalised paywall.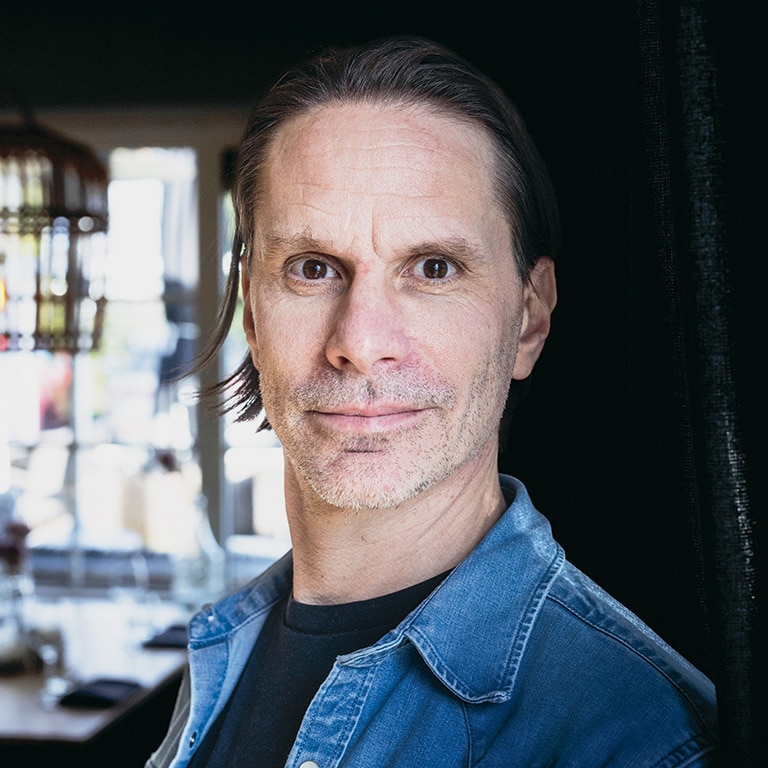 GerBen van 't Hek
Editor-in-Chief
Mediahuis Netherlands
Netherlands


---
Case 2 Paid Content
One of the biggest digital success stories in the regional market
In just five years, circulation had dropped from over 200,000 subscriptions sold to 157,000. Not an easy situation for the five Dutch regional newspapers "De Gooi en Eemlander" "Haarlems Dagblad", "Leidsch Dagblad", "Noordhollands Dagblad" and "IJmuider Courant". They are part of an association and belong to the Belgian Mediahuis Group. On 2 December 2019, the decision was made to make a hard cut and consistently change the workflow in the editorial department to attract digital subscriptions. Since then, things have been looking up again. In the meantime, 400 new subscriptions are acquired every week, a total of 16,000. In total, there are currently 173,000 subscriptions, of which about 30,000 are pure digital subscriptions. The key factors of this success story are explained by project manager GerBen van 't Hek.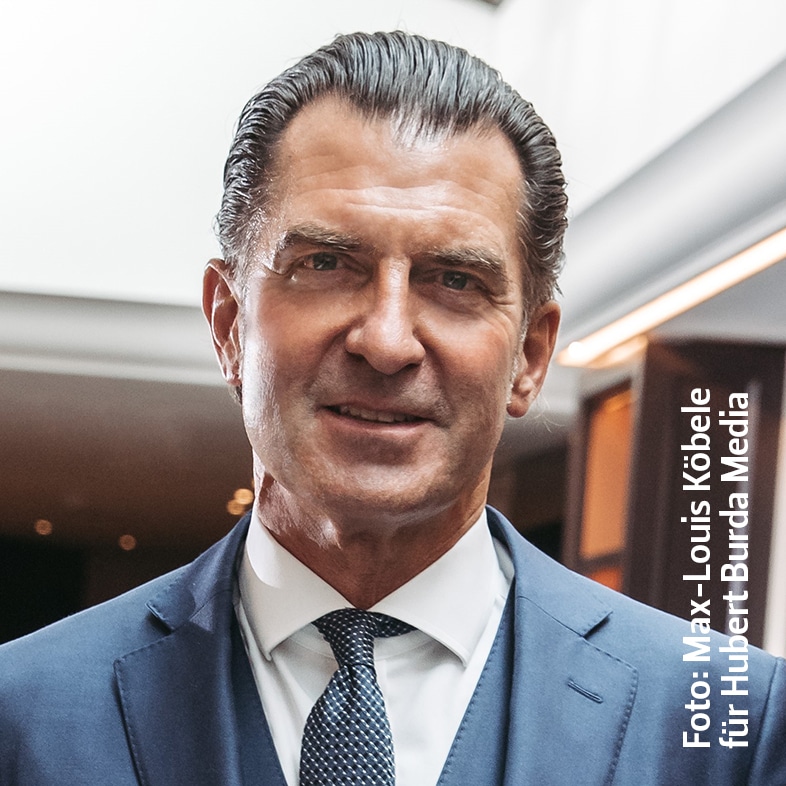 Philipp Welte
Hubert Burda Media Holding
Germany


---
Dinnerspeach
A healthy democracy needs healthy publishers
The free press is indispensable for the stability of our democracy and for the diversity of our pluralistic society. But neither freedom per se nor the the survival of the free press can be taken for granted in the 21st century.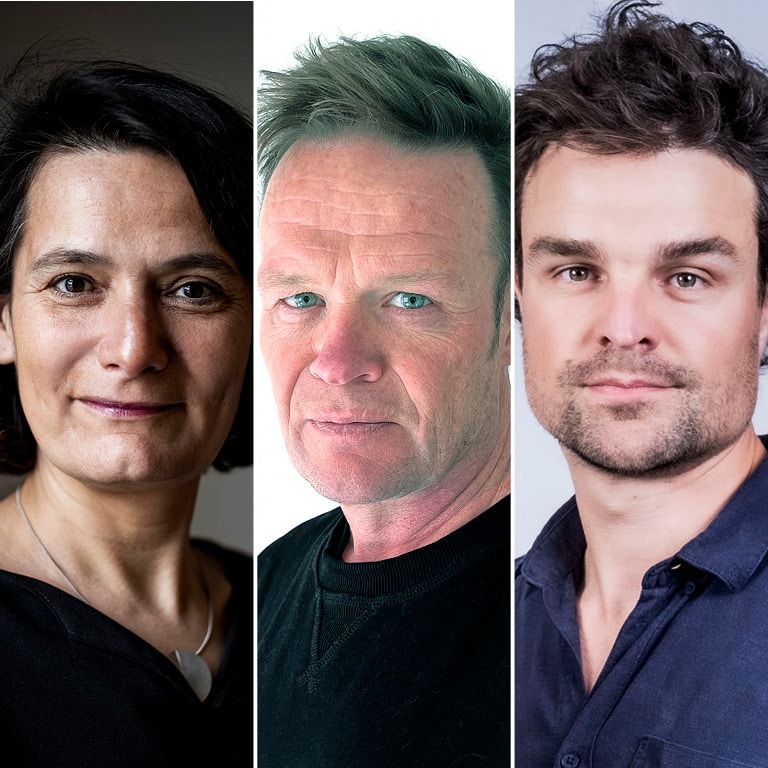 Isabel Albers, Jan Nelis, Peter De Groote
Editorial Director, Art Director, Chief Editor


---
European National Newspaper of the Year
Economy outstandingly presented in Belgium
Business newspapers are usually very serious in content with understated layout. Not so "De Tijd" from Belgium. Already the cover page visually shows which topics of the day are to be expected inside. The inside features a very lively magazine layout – where even seemingly dry economic topics are presented in a reader-friendly way with illustrations, charts and infographics. Even large background pieces are presented in a visually outstanding way. The typography, the choice of colours, the layout: The result is an unmistakable appearance in which content and form fit together perfectly. "De Tijd" is published in the Berlin format and has a circulation of 55,000 copies. There are approximately 200,000 users per day on the website. The newspaper employs 95 journalists, five layout artists, three infographics specialists and three photo editors. The concept of "De Tijd" is presented by Art Director Jan Nelis.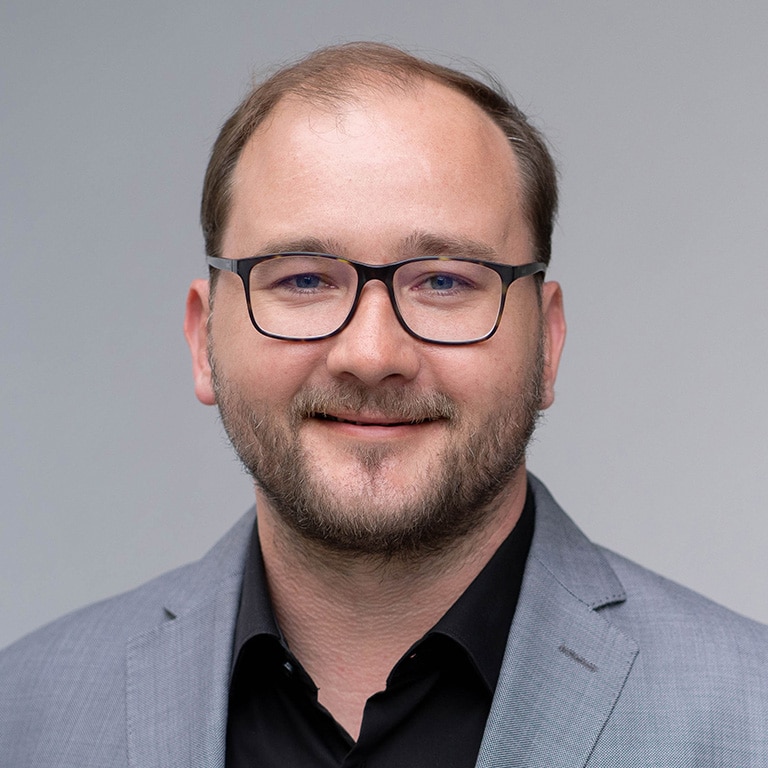 Markus Franz
CTO
Ippen Digital
Germany


---
Usage of AI in media
"We're on the verge of becoming a mass product"
Artificial intelligence and software for automation are developing rapidly and will fundamentally change the work in editorial, sales and marketing in the coming years. Ippen Digital is one of the pioneers in the German-speaking world. Chief Technology Officer Markus Franz informs in Vienna how Ippen is already successfully using this technology today. For example, in news production. AI helps the editorial team plan topics by recognising and filtering readers' interests. Ippen also uses AI for automated headlines and text summaries. Markus Franz gives an overview outlining which applications are already available, which developments are about to be launched on the market and how small and medium-sized publishers can get started with AI.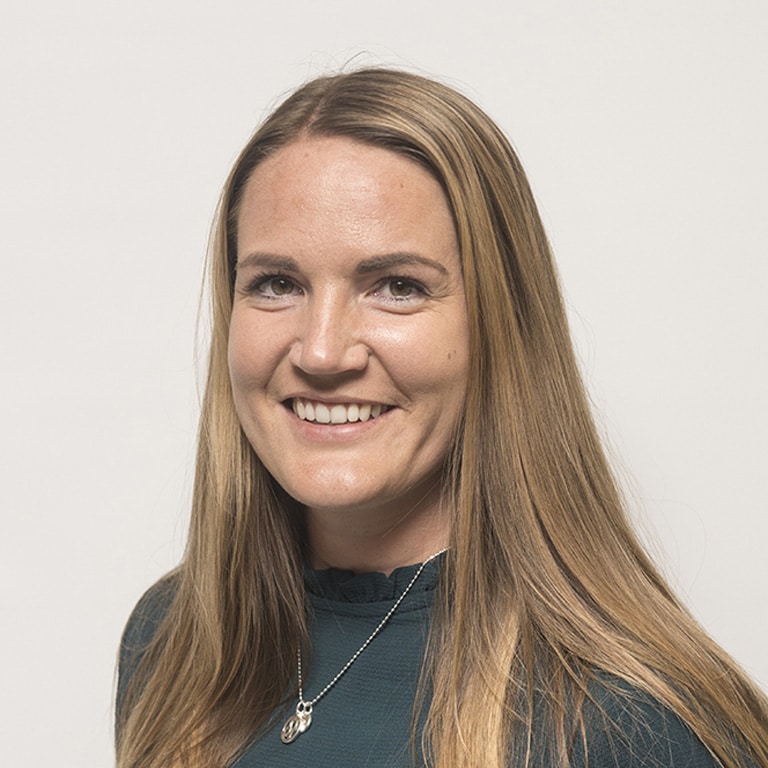 Lillian Holden
responsible editor
"Hallingdølen"
Norway


---
European Local Newspaper of the Year
The classic local newspaper from Norway
The Norwegian newspaper "Hallingdølen" is typical for Scandinavia. It focuses entirely on local events. That is why people and groups from the region are always in the foreground. A lot of space is given to readers' opinions. This shows that the newspaper is deeply rooted in the communication and opinion-forming of the region. The layout is picture-oriented, as there is almost always a large picture in the centre of a double-page spread. Cover and cover stories are often carried over four to five pages to ensure the necessary depth of coverage. In terms of the quality of photo reports – which often run for eight to ten pages – Hallingdølen is often on a par with regional and national newspapers from all over Europe. The concept and design of Hallingdølen are a model for local newspapers all over Europe. Hallingdølen is published in tabloid format and has a circulation of 10,216 copies. It is published three times a week. The newspaper employs twelve journalists, a photographer and two layouters. The concept of "Hallingdølen" is presented by the responsible editor, Lillian Holden.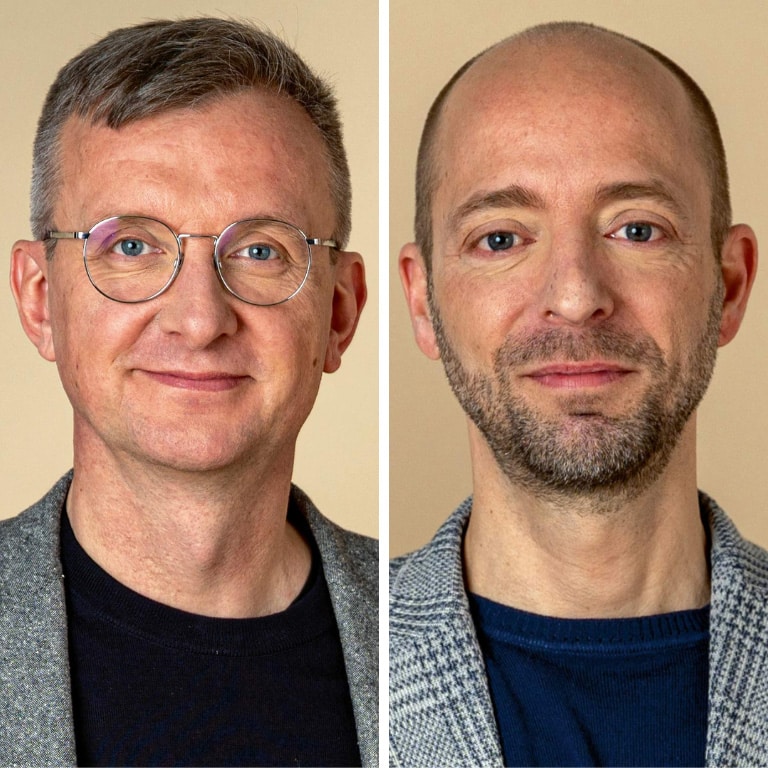 Jochen Wegner, Christian Röpke
Editor-in-Chief, CEO
"Zeit"
Germany

---
Case 3 Paid Content
Why the "Zeit" pay model is so successful
The Zeit Publishing Group grew again in the previous year. In the case of digital subscriptions, the increase was as much as 43 per cent. There are a few explanations for this. Among other things, the intensive analysis of usage patterns. From this, a personalised mix of free and pay content is derived, leading to paid subscriptions more often than elsewhere. By the way, even for the trial subscription a symbolic amount has to be paid. At the same time, the editorial offer is constantly being expanded. And all places are tested, tested, tested. A seemingly trivial vulnerability has now been discovered: the weekend. Sunday is the strongest subscription day and at the same time the editorial department offers the least here. Chief Editor Jochen Wegner and Managing Director Christian Röpke explain how this will now change and what other plans the house has.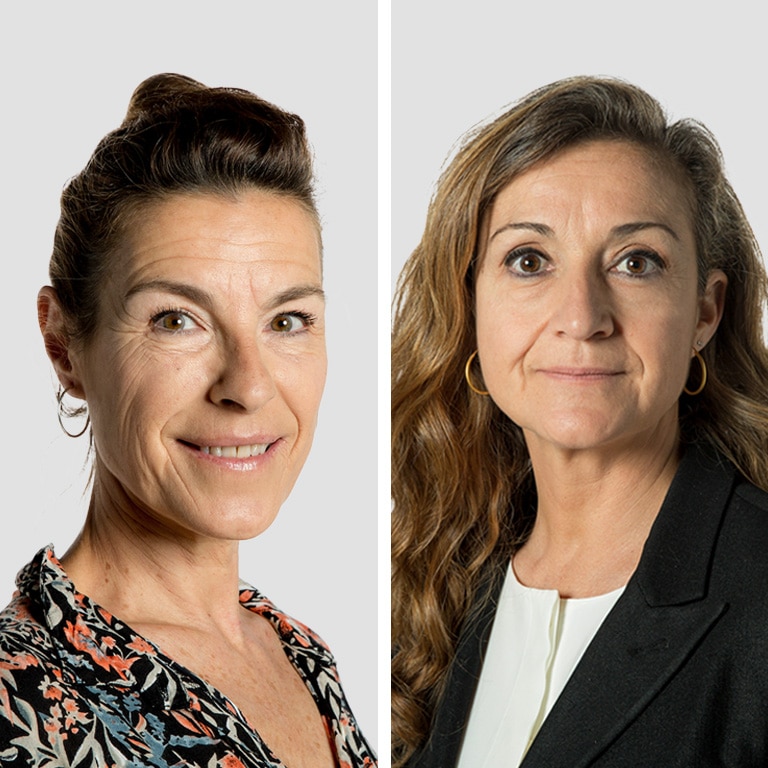 Cristina Córdoba, Esther Vera
Art Director, Editor-in-Chief
"ARA"
Spain

---
European Regional Newspaper of the Year
The champions of creativity and innovation from Barcelona
"Ara" basically means "now". Founded in 2010, this newspaper focuses strongly on creativity and innovation in print and online. The overall impression is very serious. Larger pictures are only available on the front pages of portfolios and in supplements. The articles are relatively long. Chronicle Display is used for headlines, a font that contributes to a serious appearance. In the online sector, "Ara" relies heavily on multimedia stories and animated infographics. "Ara" is a model for regional newspapers in Europe – both in print and online – in terms of design and concept. "Ara" is published in tabloid format in Catalan in Barcelona. It has a circulation of about 7,000 copies and employs 60 editors, 6 photographers and 11 layouters. The concept of "ARA" is presented by Esther Vera, Editor-in-Chief, and Cristina Córdoba, Art Director.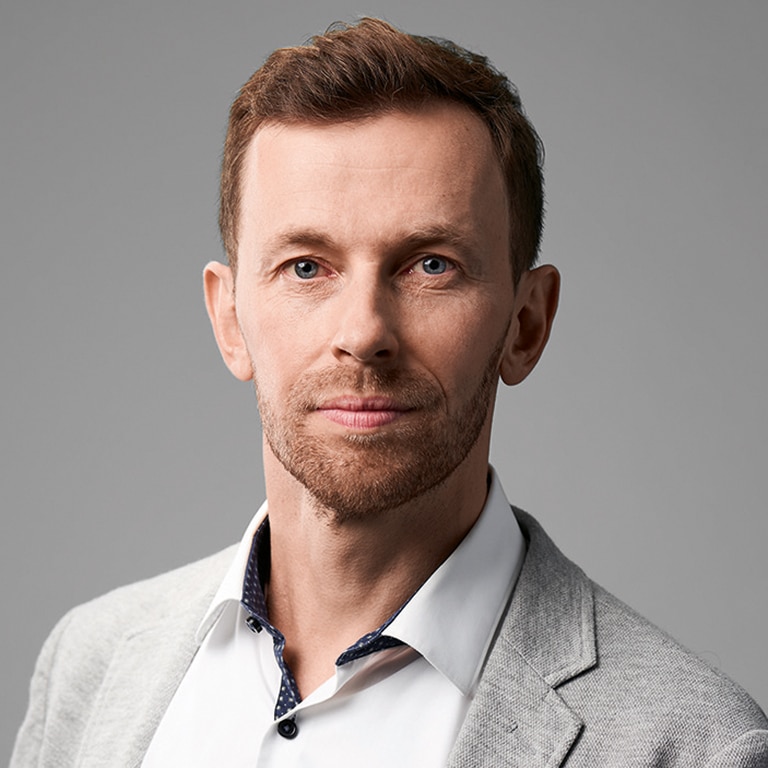 Nico Wilfer
Head of Product + Sales
FAZ
Germany

---
AI in the reader market
Most important AI tools of FAZ
FAZ successfully uses AI in the reader market. A self-learning tool predicts quite accurately which editorial articles will bring paying customers and should therefore be protected behind a paywall. AI predicts the actual conversions accurately or with little deviation for around half of all texts . And for the other half, it is still largely correct. Another tool is used for the personalized playout of articles. With hundreds of articles per day, FAZ offers a better overview and a higher value for readers. 60 percent of app subscribers use this function and follow actively an average of six topics or authors. Making sure subscribers remain is no longer a sole task of the editorial team. With its own AI project, the FAZ is trying to retain churning customers. Based on 50 different data points, the system calculates a cancellation probability of 0 to 100 percent. This outcome is used for sales activities. Stefan Buhr and Nico Wilfe talk about coordination of various systems and future development.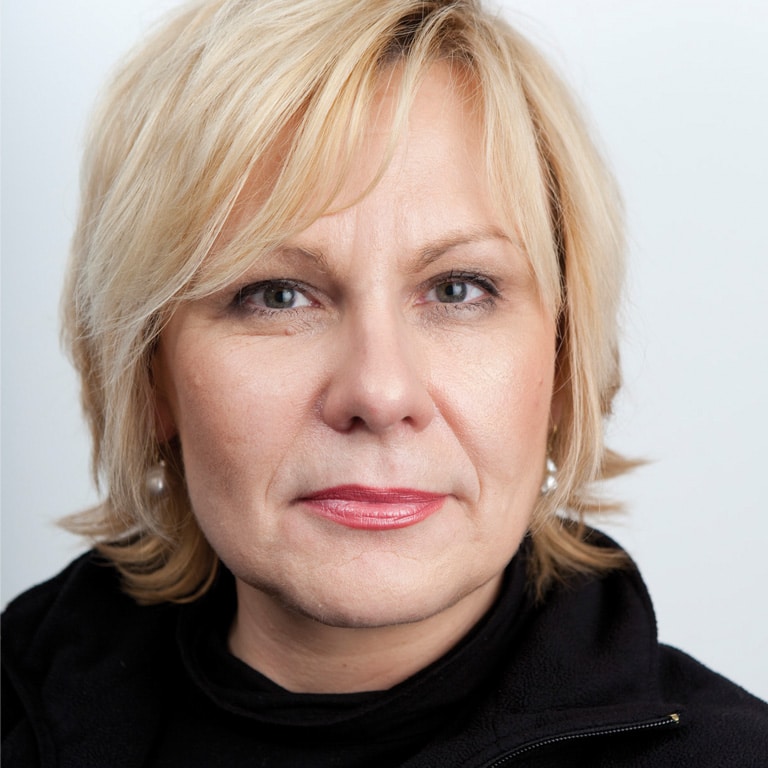 Annette Milz
Editior "Medium Magazin"
Germany


---
Panel discussion
What does disinformation doing to us - and how do we deal with it?
First a strange chapter of US history, then Corona, now Russia and Ukraine. Rarely in recent history have we been so inundated with fakenews. What does this mean for us as a society. What are the consequences for journalism? Annette Milz discusses this with leading journalists.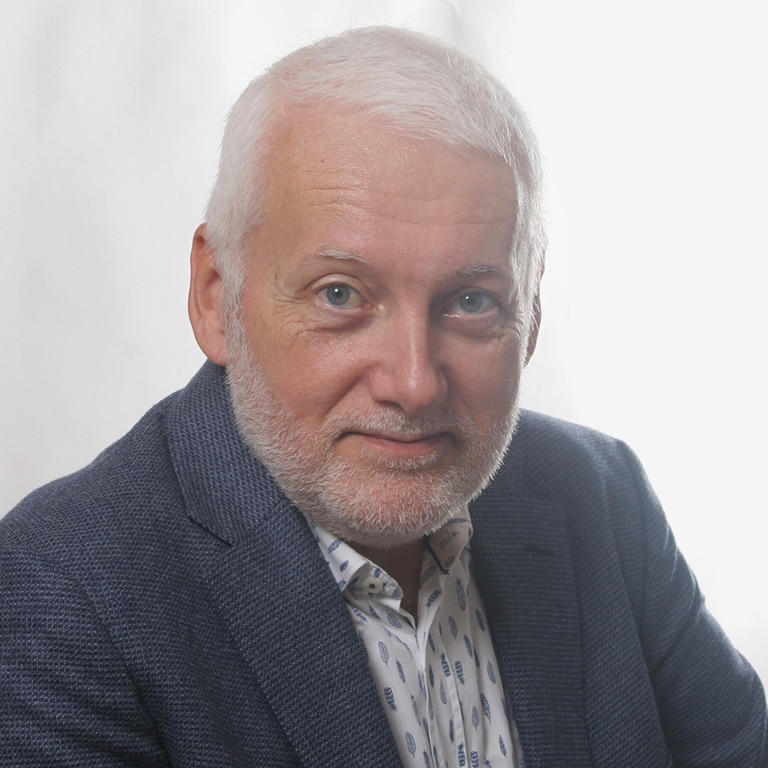 Norbert Küpper
Newspaper Designer
Germany


---
Most important media trends
Scandinavia leads in visualisation, Germany in data journalism
Newspapers have long been multimedia providers – successfully offering content in print, online, as scrollytelling, moving images and podcasts. And of course they are also active in social media. Scandinavia remains the leader in visual journalism. In the categories photography, photo reportage and visual storytelling, newspapers from Scandinavia always come out top. The Benelux countries show impressive examples of magazine layout in the daily newspaper business. Some titles now have daily magazine supplements that offer readers content away from the daily news flow. Newspapers on the Iberian Peninsula continue to be leaders in infographics, but also in scrollytelling – as can be seen very well in the main prize winner "Ara" from Barcelona. Newspapers in the German-speaking world are at the forefront of infographics print and online and projects in data journalism and cross-media stories. The area of podcasts is also still being expanded – as a new market has opened up here that has not yet reached saturation point. Europe's newspapers do not neglect any media genre or news channel. They also follow almost every trend, because – see podcasts – it could be a success. Norbert Küpper gives an overview of current trends and shows examples from many European countries.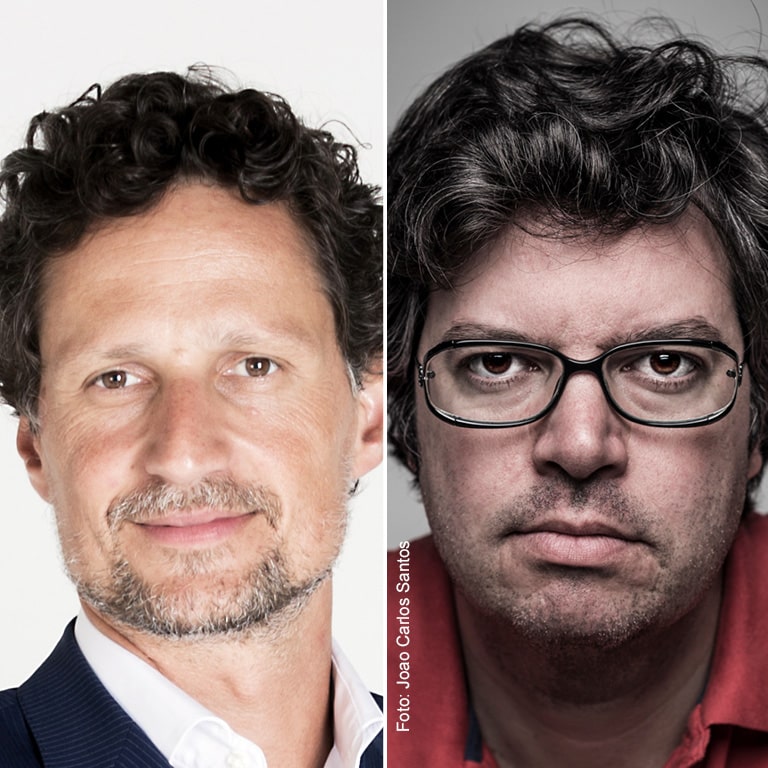 João Vieira Pereira, Marco Grieco
"Expresso"
Portugal

---
European Weekly Newspaper of the Year
Exemplary visual journalism from Lisbon
The Portuguese weekly newspaper "Expresso" has a front page that shows the variety of topics inside the newspaper. A large photo is always the focal point of the page. Inside, articles often run across a double-page spread and are supplemented with illustrations. Complex infographics are often used in the business section or for science topics to present content in a reader-friendly way. The magazine supplement "E" is dedicated to long journalism, investigations and cultural topics. Cover stories can take up as many as ten pages. Photo reports are often presented. Long articles are often identified as belonging together by illustrations. Online, "Expresso" stands out because it often uses elaborate multimedia stories. "Expresso" relies on visual journalism in print and online, making it a model for newspapers in Europe. "Expresso" is published in the Berlin format and has a circulation of approximately 90,000 copies. The newspaper employs 80 editors, five photographers and ten layouters. The concept of "Expresso" is presented by Art Director Marco Grieco and Editor in Chief João Vieira Pereira.